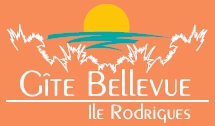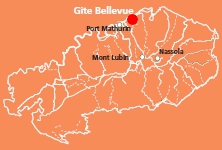 HOME
Gérard and Monette owners of Bellevue Guesthouse welcomes you to spend an unforgettable and warm holliday in Crève Coeur where you can contemplate a nice sunset. Bellevue guesthouse is situated close to Anse aux Anglais in Rodrigues Island 18km long and 8km wide in the middle of the Indian Ocean at approximately 650kms east of Mauritius Island.
The Island of volcanic structure, with its mountaineous relief is covered with endemic and exotic vegetation and lay itself towards beaches made of fine sand and surrounded by a very large lagoon of different shades of blues and green. Surprising limestone based structures will bring you to the discovery of magnificent caves full of stalactites and stalagmites, some of them have been
The population of 40 000 inhabitants is of majority roman catholic originated from africa and Europe creating a nice mix between the european culture and the slaves brought down to work on the island.
A mixture of African and European vibes as well as original dances owned by the rodriguan culture shows us the authenticity of the island.
Of warm and welcoming nature the population mainly lives of fishing, products find locally, handicrafts and recently from the tourism industry. The majority of the rodriguans master french and english languages. Between them they communicate mainly in creole or in French even if English remains the official language.