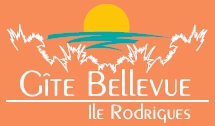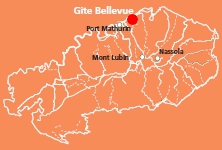 ACTIVITIES AND LEISURE
We have the pleasure to offer various activities on land as well as at sea.
Ile Aux Cocos
Discover the natural reserve and bird sanctuary, Ile aux Cocos, nesting thousands migrating and marine birds. Departure from the guesthouse in minibus for Pointe Diable where you will take a boat to cross the lagoon to Ile aux Cocos and back to the guesthouse in minibus. On the Island drinks and lunch will be served.
Iles Du Sud
You will discover islands found in the south lagoon. While visiting these islands you will have the opportunity of snorkelling or fishing. A lunch and drink will be served to you on Ile aux Chats, Ile Gombrani or ile Hermitage.
Island Tour
The guest house propose that you visit the Island of Rodrigues. The visit will take you a whole day. During this excursion you will also discover Francois Legaut Giant tortoises and Caves Reserve situated in Anse Quitor. You can also have lunch over there or at the close lunch at locals.
Port Mathurin Market
Saturday mornings come and discover the rodriguan culture at the Port Mathurin Market. You will find, local fruits, handicrafts products, on land products as well as various art products of our best artists.
Car rental motorcycles and scooters
The guest house offers the possibility to hire various types of vehicles for those deciding to discover rodrigues on their own, cars, 125cc motos and scooters.
Other activities
Scuba Diving, snorkelling, kitesurf, trekking with guide or without guide, Big game fishing and tyrolienne, location de voitures, motos et scooters 125cc.